The energetic broker from Delft
The purchase and sales specialists for your house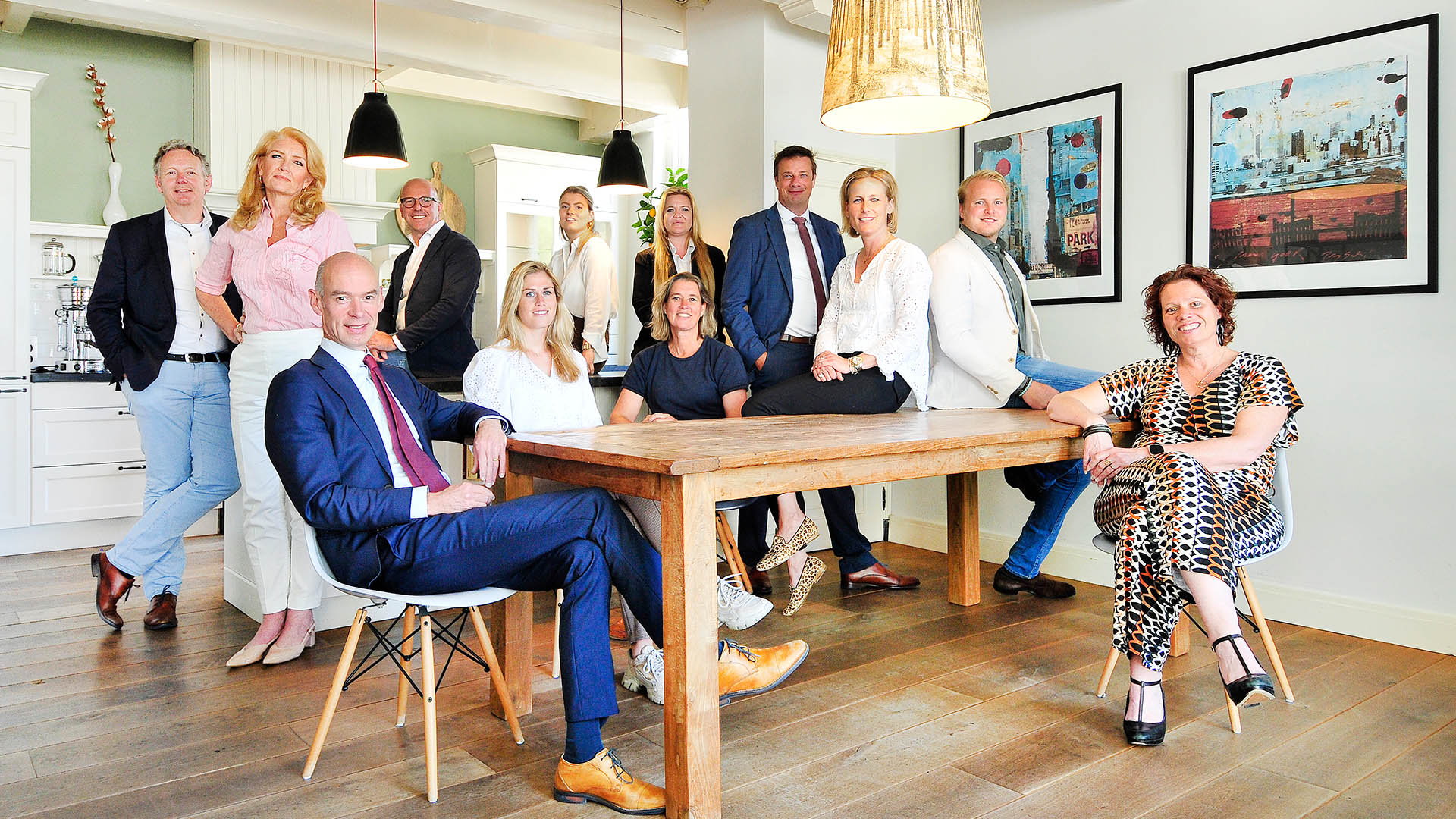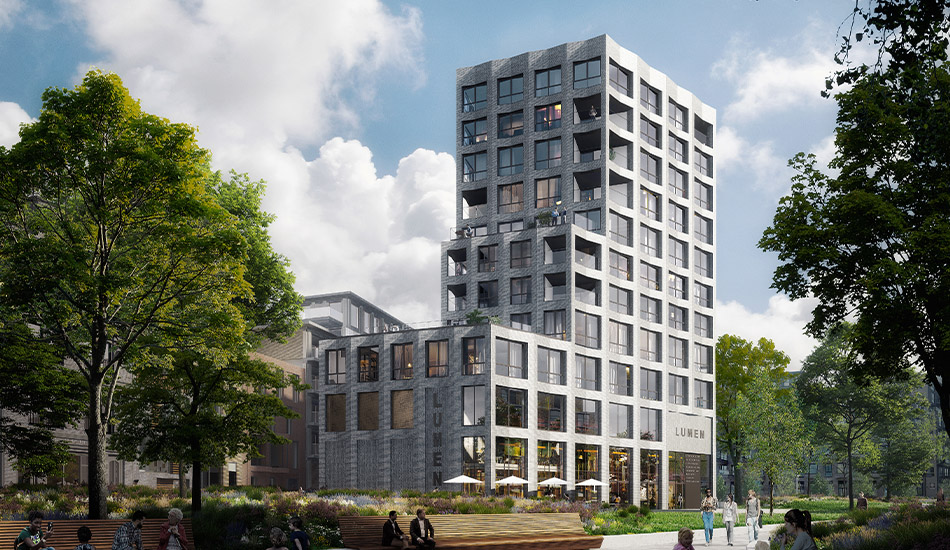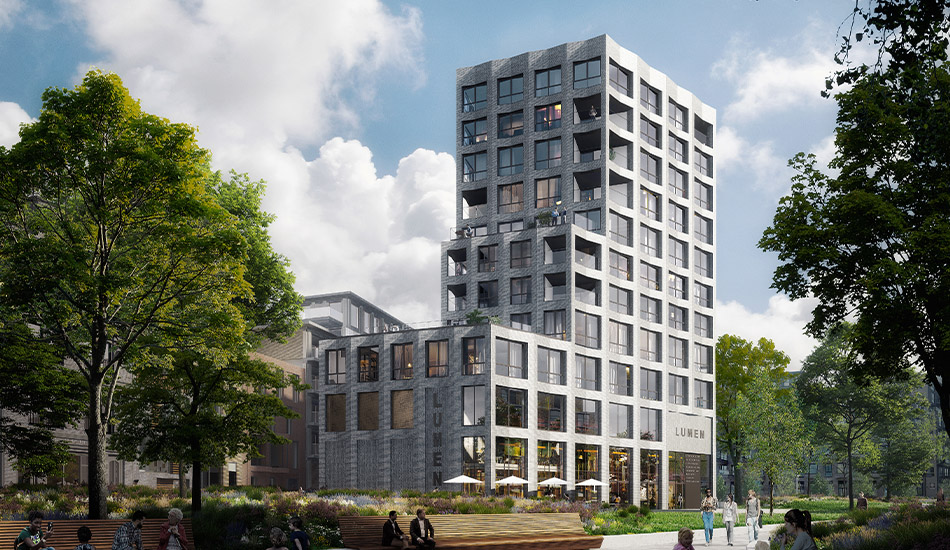 De Hooghe Delft
In het stadsdeel Nieuw Delft verrijst een unieke multifunctionele toren met een robuust uiterlijk onder de naam De Hooghe Delft. In dit hoogste gebouw van Nieuw Delft komt een filmhuis met horecavoorziening op de begane grond, 2 etages duurzame kantoren en 24 luxe appartementen verdeeld over 7 woonlagen. De unieke toren met grote raampartijen en inspirerend uitzicht over Delft, beschikt over 18 parkeerplaatsen. De Hooghe Delft heeft direct toegang tot het nieuw te realiseren stadspark, maar ook de historische binnenstad en het station zijn op loopafstand.
More about this project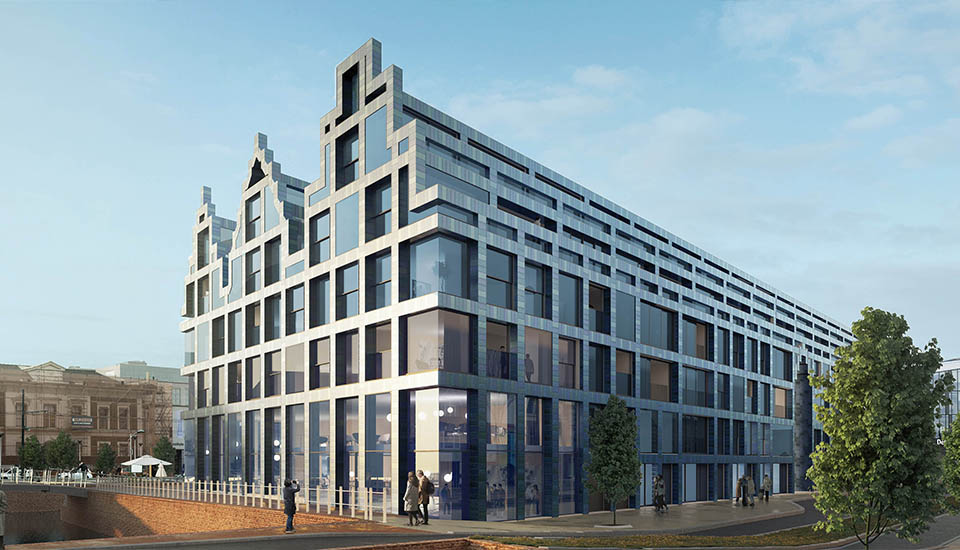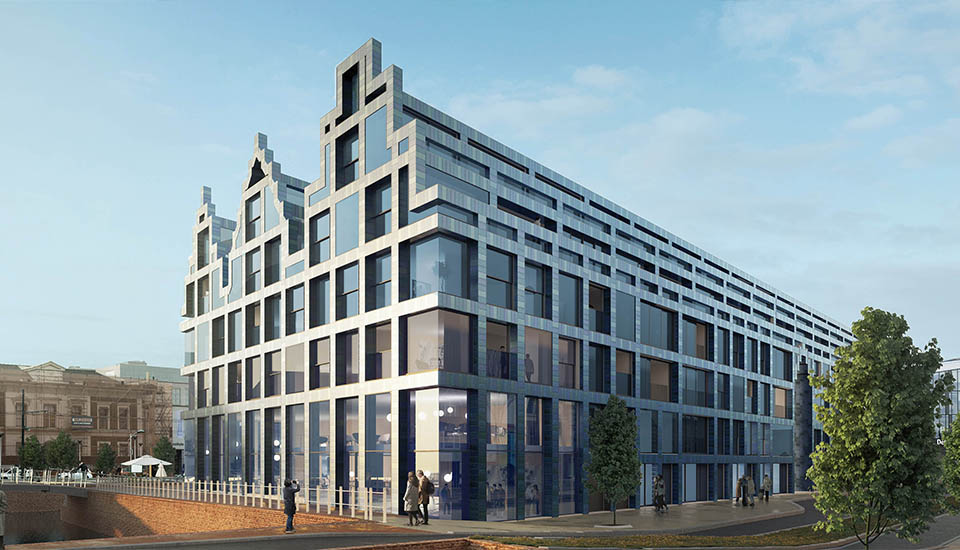 Huis van Delft
Wonen in Huis van Delft betekent toekomstgericht wonen. De appartementen zijn alle enig in hun soort, zijn kwalitatief zeer hoogwaardig en luxueus afgewerkt, en voldoen aan de hoogste energie-prestatienormen. Het design in de publieke en gemeenschappelijke ruimten is spectaculair; een kunstwerk van 2.000m2 van Job Smeets, wereldwijd vermaard kunstenaar, is daar een voorbeeld van. In de Innovation Gallery op de begane grond presenteren partijen zich: de Gemeente Delft, TU Delft, DSM, IHE Delft, Royal HaskoningDHV, Royal Delft, Deltares, TNO, Hoogheemraadschap Delfland en het Reinier de Graaf Gasthuis, en organiseren zij in de Gallery of in het Auditorium (inter)nationale bijeenkomsten. Een restaurant met een sterrenstatus vestigt zich eveneens in Huis van Delft.
More about this project
Van Daal Makelaardij
Welcome at Van Daal Makelaardij. The NVM real estate agent for the sale, purchase, rental or appraisal of your property. Van Daal Makelaardij is a modern and energetic real estate agency that distinguishes itself through expertise and service. How can we help you?