The energetic broker from Delft
The purchase and sales specialists for your house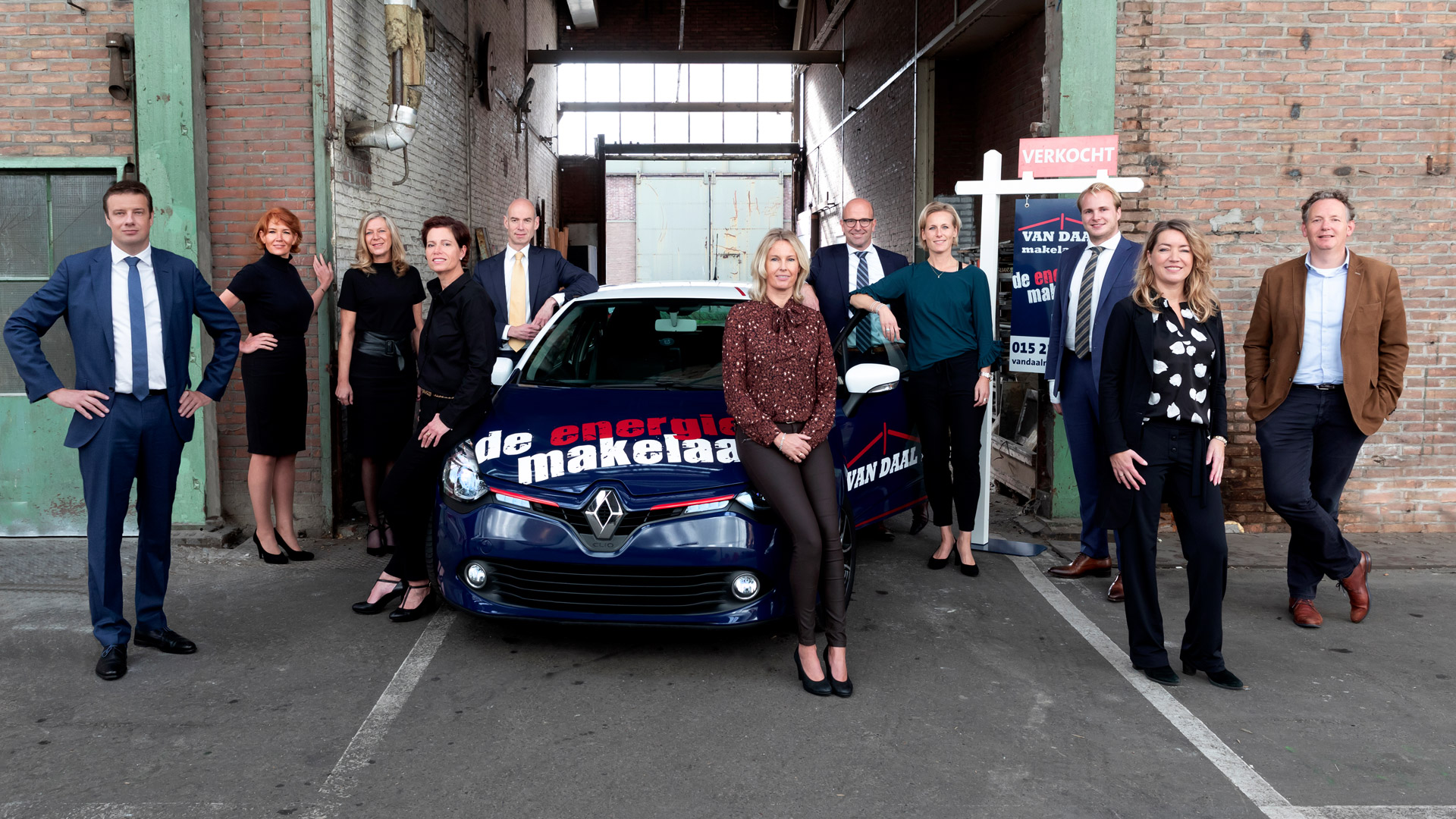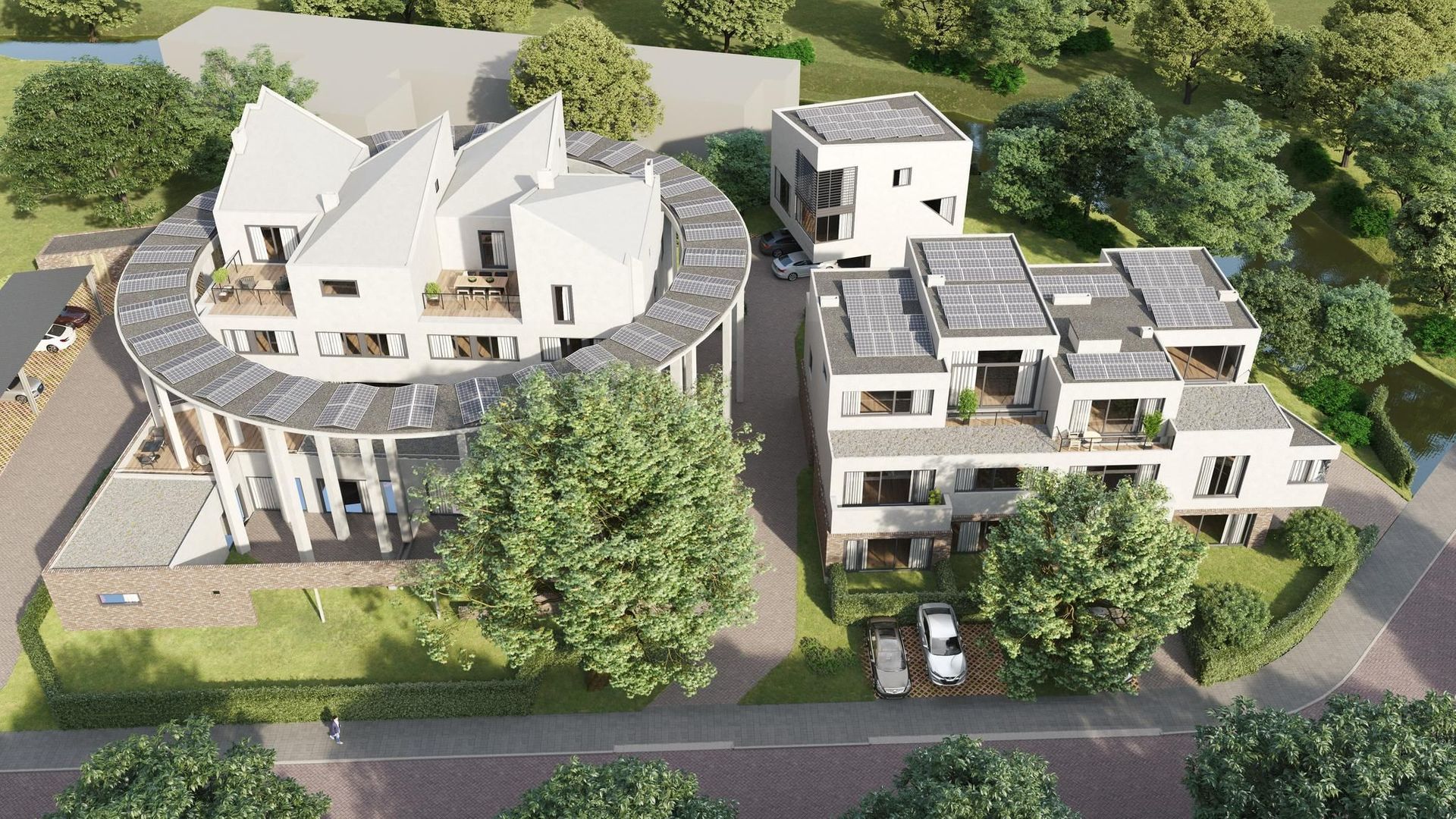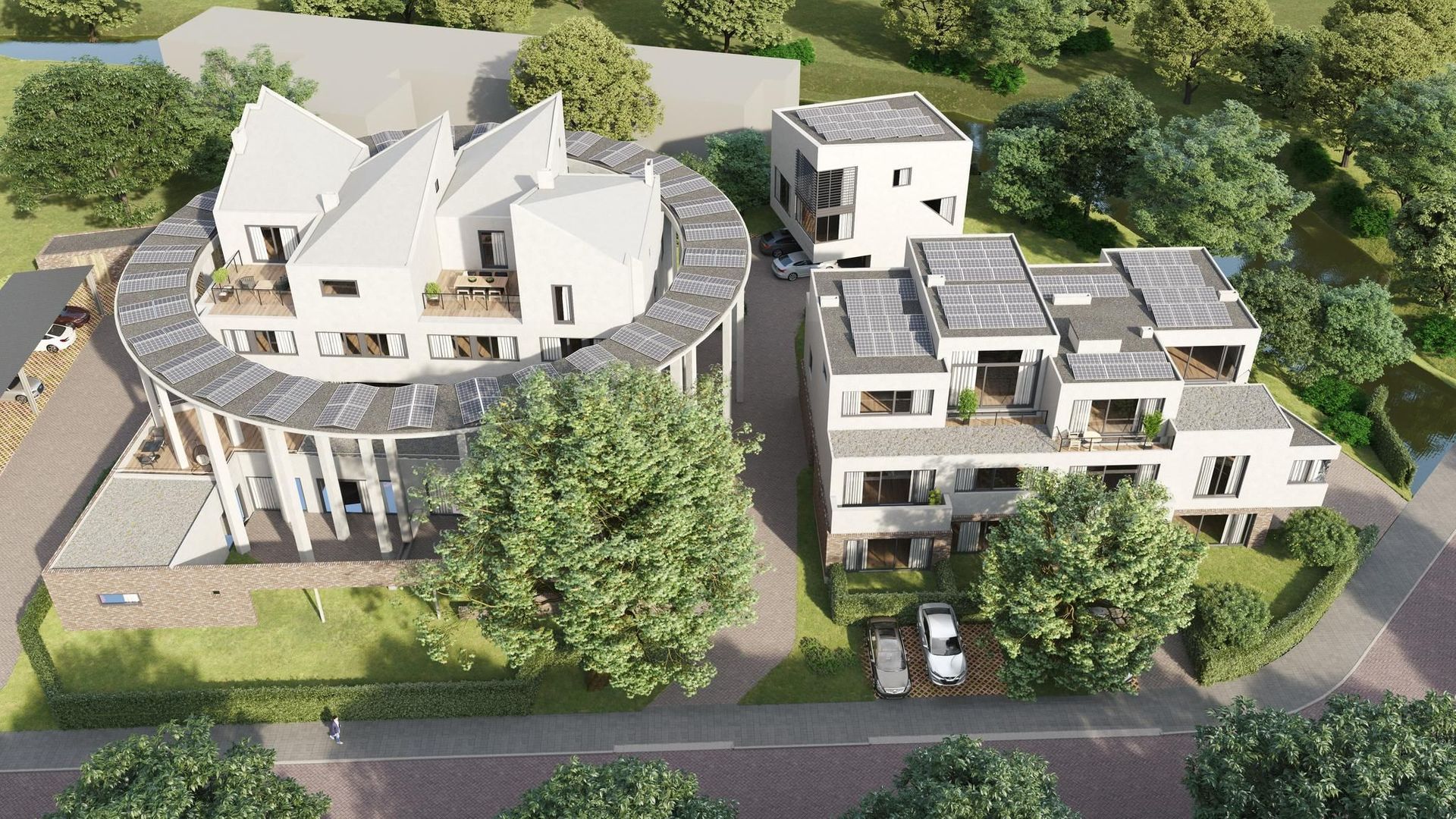 Pastorale
Op de prachtige locatie van de Pastoor van Arskerk in de heerlijke en populaire wijk Hof van Delft is een uniek plan ontwikkeld waarin de kerk getransformeerd wordt en daarmee een tweede leven krijgt. De ligging is ideaal, dichtbij het Wilhelminapark en op loopafstand/fietsafstand van het centrum. Het station is 5 minuten fietsen of een kwartier lopen. Op loopafstand bevinden zich de buurtwinkels van de Hof van Delftlaan en nog een grote supermarkt op 2 minuten lopen.

Het plan omvat 16 woningen. De bijzondere cirkelvormige constructie van de kerk blijft behouden. Binnen deze ruimtelijke constructie worden 10 appartementen gerealiseerd. Op de plaats van de oude pastorie komen 5 woningen, waaronder 3 appartementen. Achter in de diepe tuin zal een vrijstaande villa worden gerealiseerd.

De grootte van de woningen varieert van 64 m2 tot en met 221 m2. De kavels van de woningen variëren van 108 m2 tot en met 496 m2.

Alle woningen beschikken over een berging en een eigen parkeerplaats op eigen terrein van het project.

Het project wordt praktisch energie neutraal gerealiseerd.

Het unieke ontwerp in combinatie met de geweldige locatie tegen het centrum van Delft aan maken dit project tot een nieuwe parel van Delft.
More about this project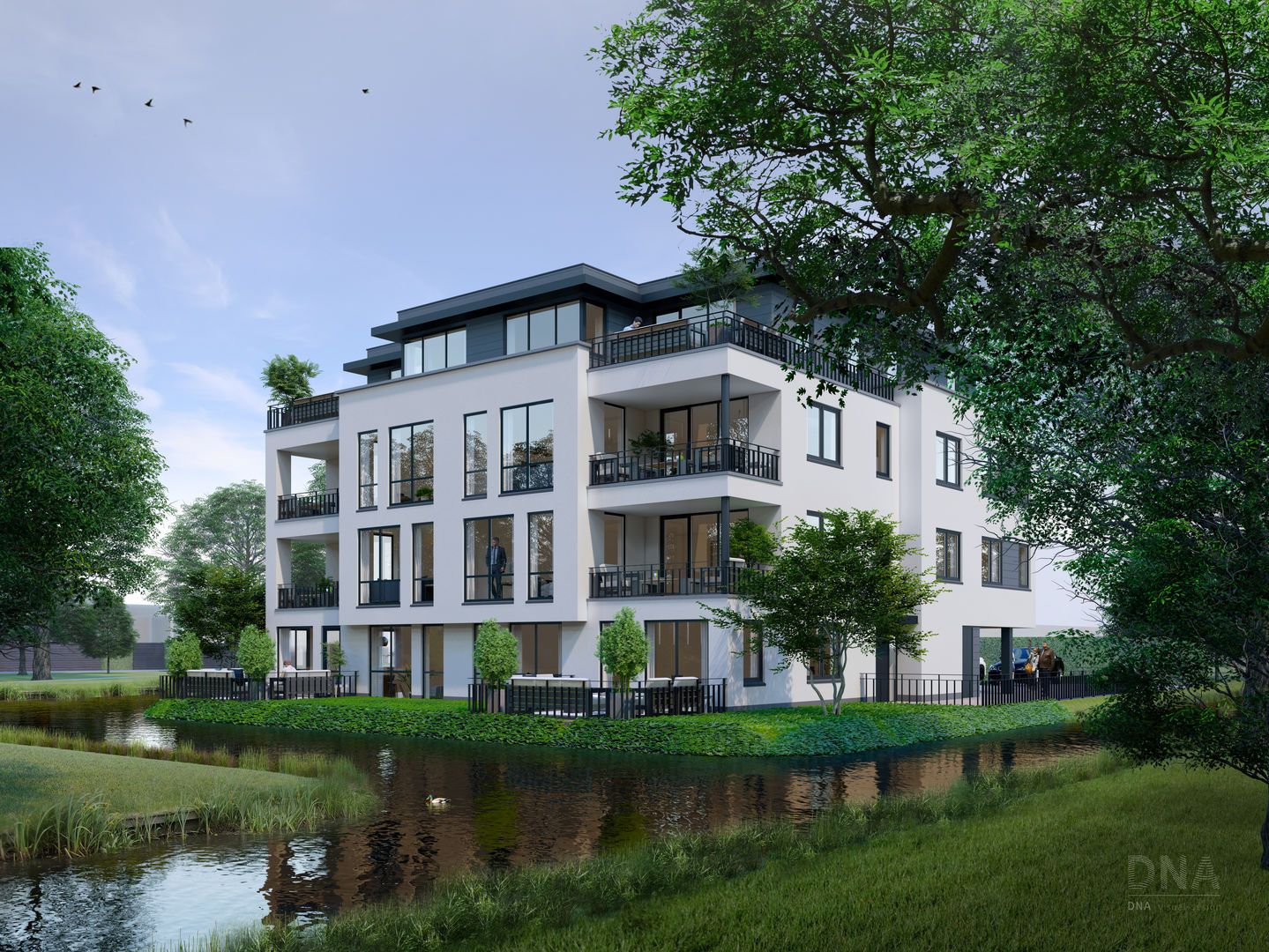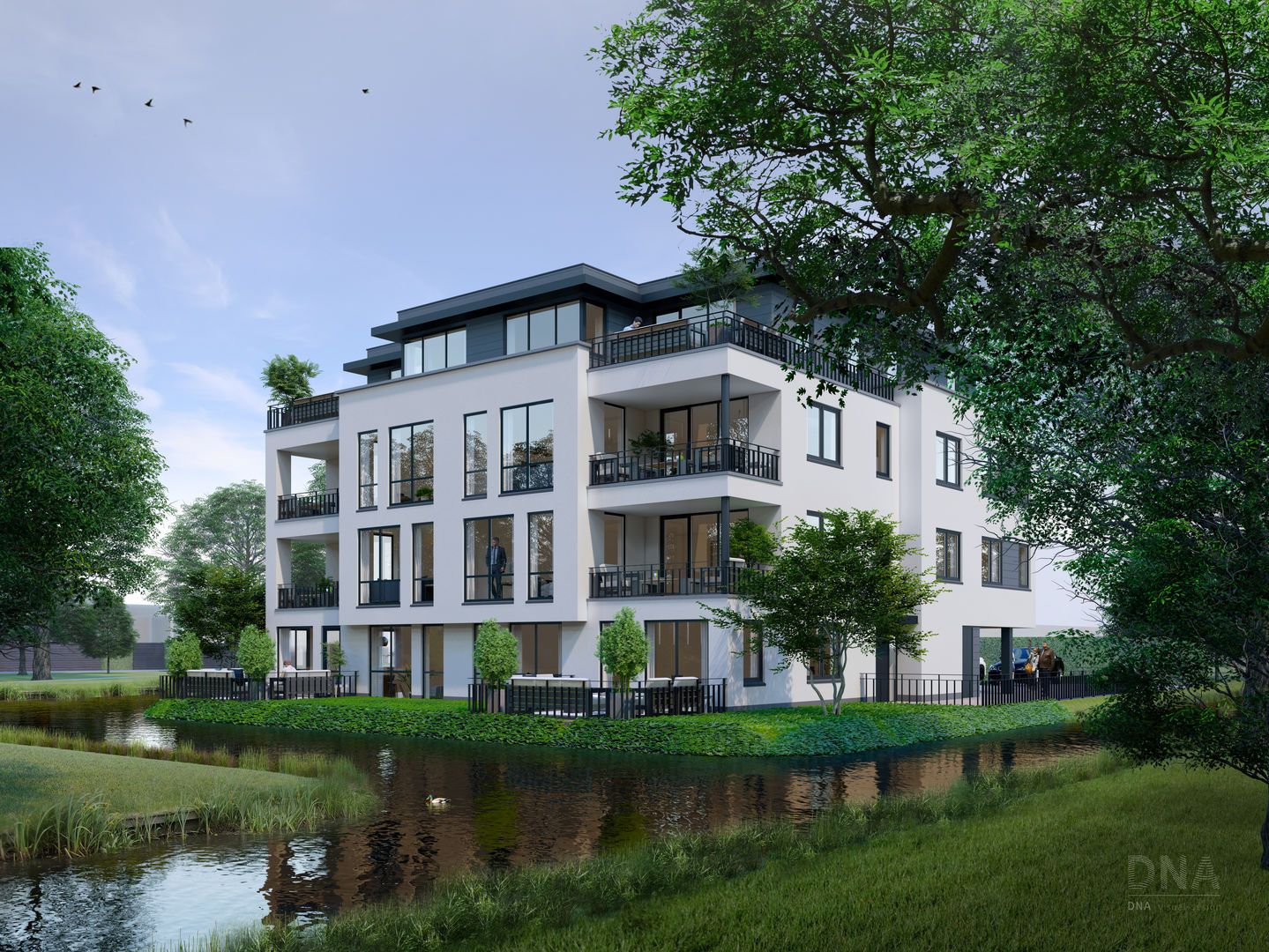 Aventurijn
Project Aventurijn is gelegen aan de rand van een bestaande, rustige en groene woonwijk met winkels voor de dagelijkse boodschappen gelegen op loopafstand en gelegen aan de rand van het natuur- en recreatiegebied Midden-Delfland. Het sfeervolle, historische en overzichtelijke stadscentrum van Delft vindt u op vijftien minuten fietsen.

De appartementen hebben een heldere en functionele indeling en een optimale bezonning door de grote ramen en een woningbreedte van maar liefst 9,50 meter!

Alle appartementen beschikken over een fijne buitenruimte in de vorm van een terras of balkon. Twee appartementen hebben bovendien nog een aan de slaapkamer grenzende loggia (type 1L en 2L). De twee penthouses hebben een royaal dakterras en een fantastisch uitzicht.

Elk appartement heeft een inpandige berging en op de begane grond een individuele (fietsen)berging.

Verwarming en wam water wordt geleverd door een individuele warmtepomp (lucht/water) in elk appartement. De appartementen worden verwarmd middels vloerverwarming.

De appartementen variëren van circa 80 tot 137 m².
More about this project
Van Daal Makelaardij
Welcome at Van Daal Makelaardij. The NVM real estate agent for the sale, purchase, rental or appraisal of your property. Van Daal Makelaardij is a modern and energetic real estate agency that distinguishes itself through expertise and service. How can we help you?