The energetic broker from Delft
The purchase and sales specialists for your house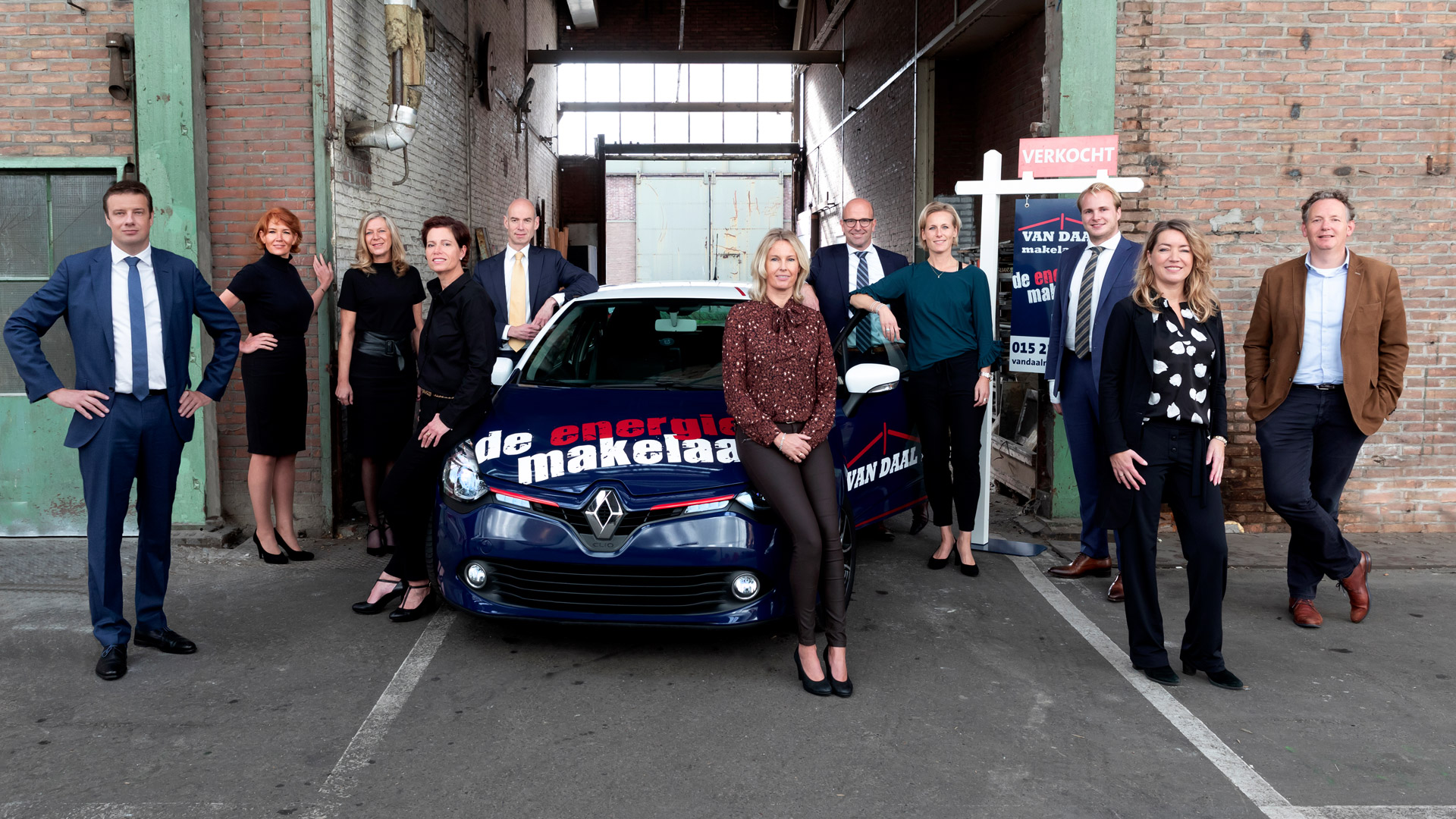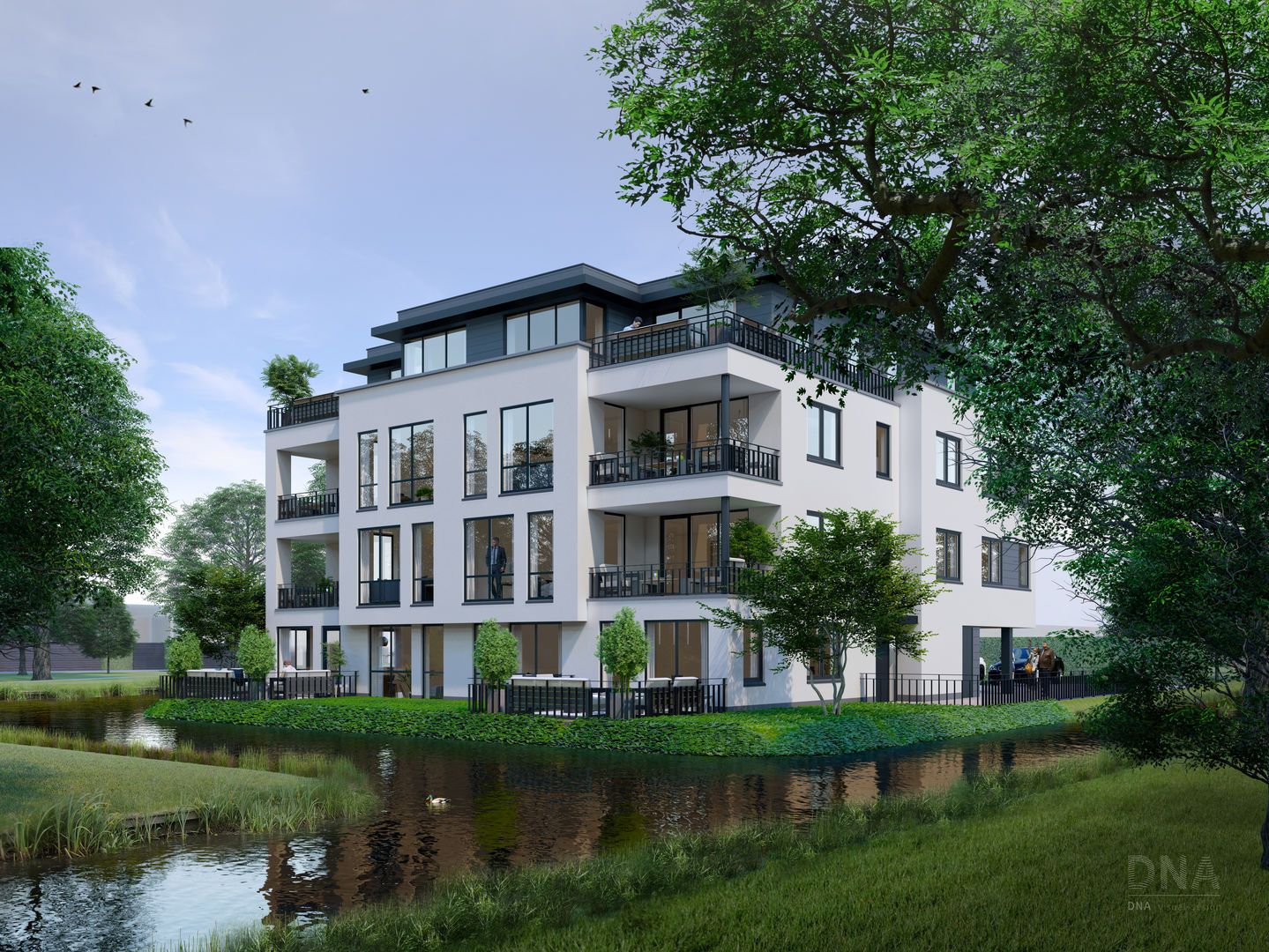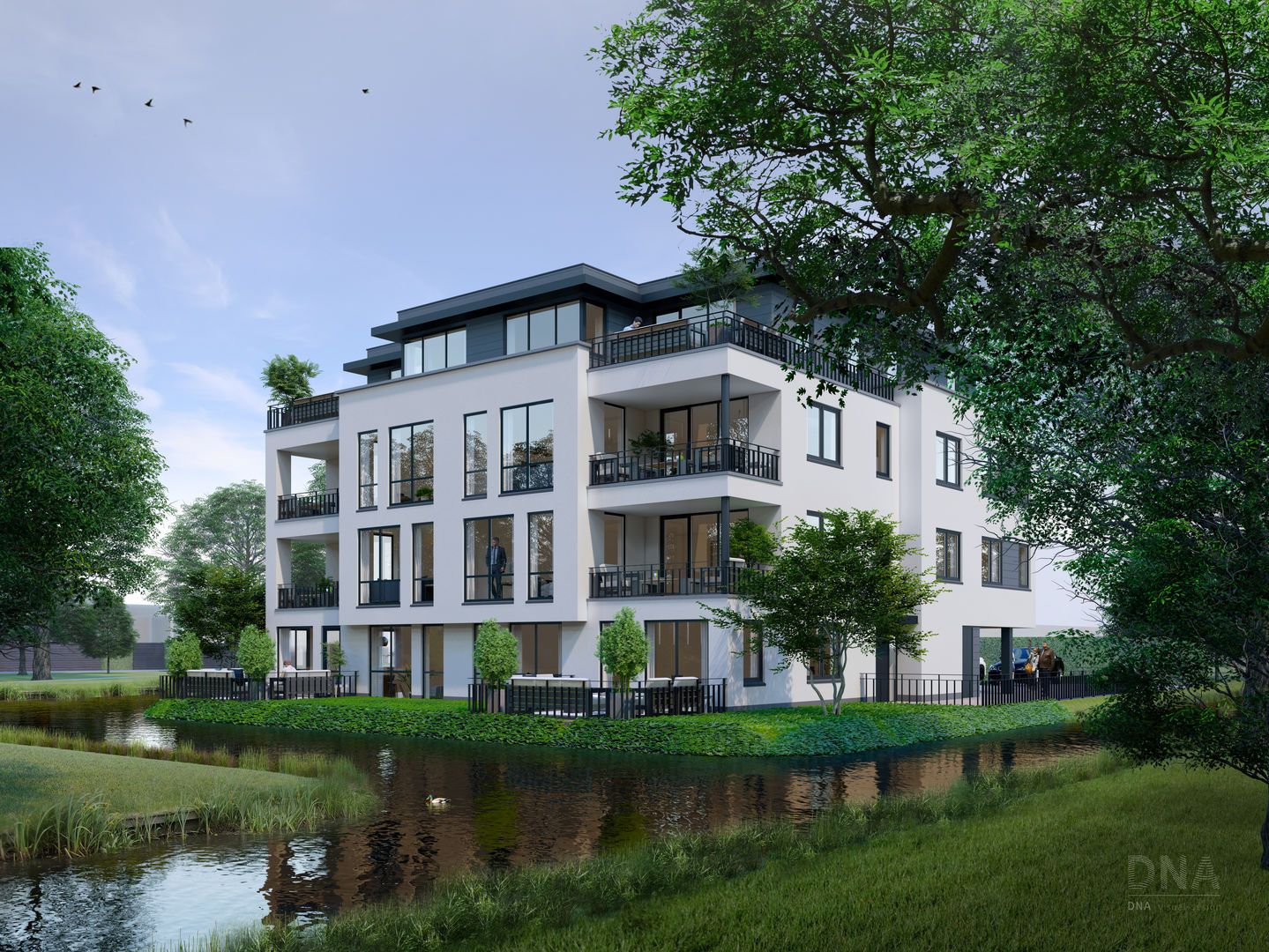 Aventurijn
Binnenkort wordt er gestart met de bouw van Aventurijn, een kleinschalig appartementencomplex aan het einde van de Jordaniëstraat in Tanthof-West. Aventurijn is gelegen in een rustige groene woonwijk met de winkels voor de dagelijkse boodschappen gelegen op loopafstand en gelegen aan de rand van het natuur en recreatie gebied Midden-Delfland. Het sfeervolle, historische en overzichtelijke stadscentrum van Delft vindt u op slechts vijftien minuten fietsen.

De appartementen hebben een heldere en functionele indeling en een optimale bezonning door de grote ramen en een woningbreedte van maar liefst 9,50 meter! De appartementen variëren van ca 80 - 137 m². Prijzen vanaf € 353.000,-- VON inclusief 1 parkeerplaats en oplopend tot € 520.000,-- VON..
More about this project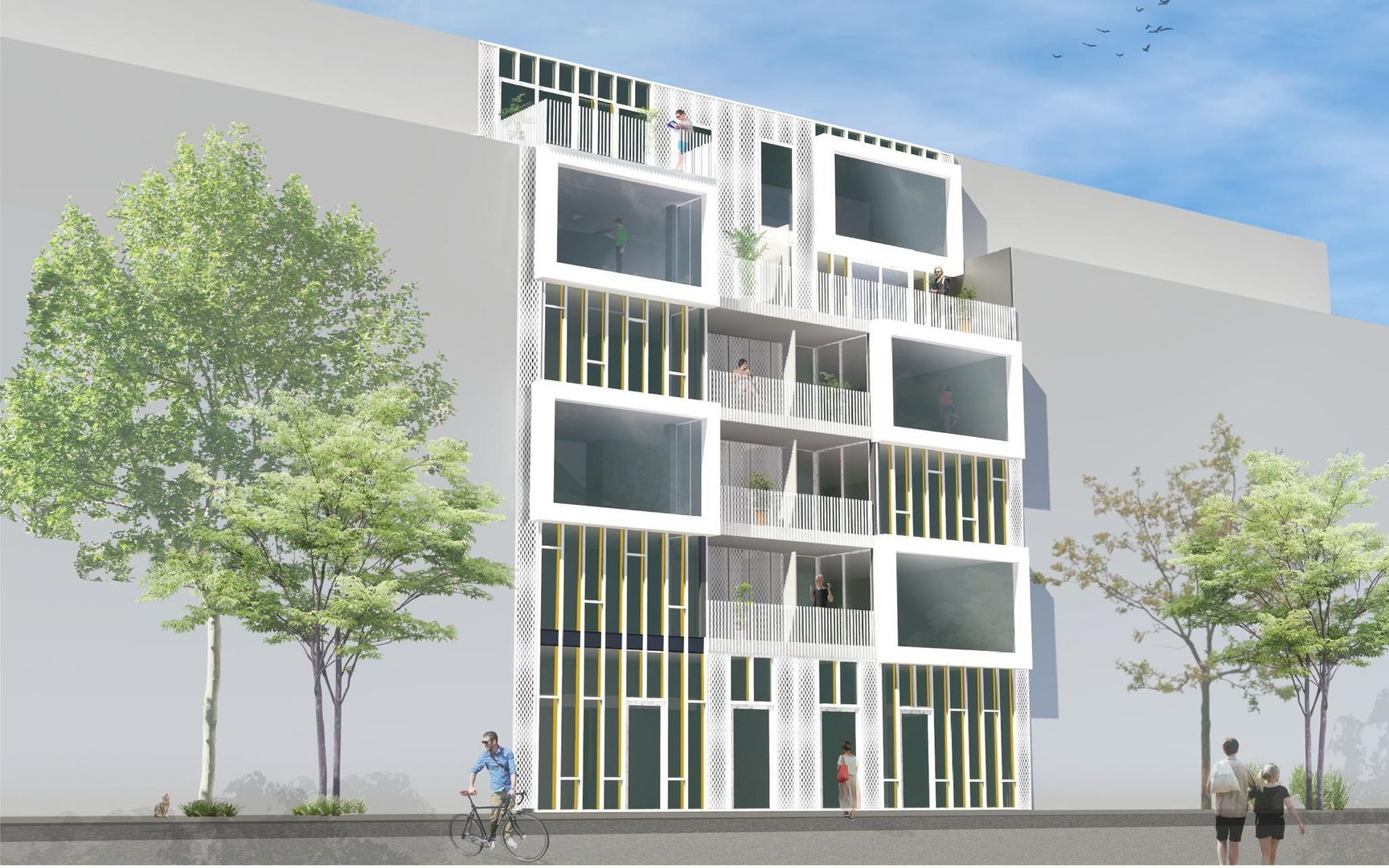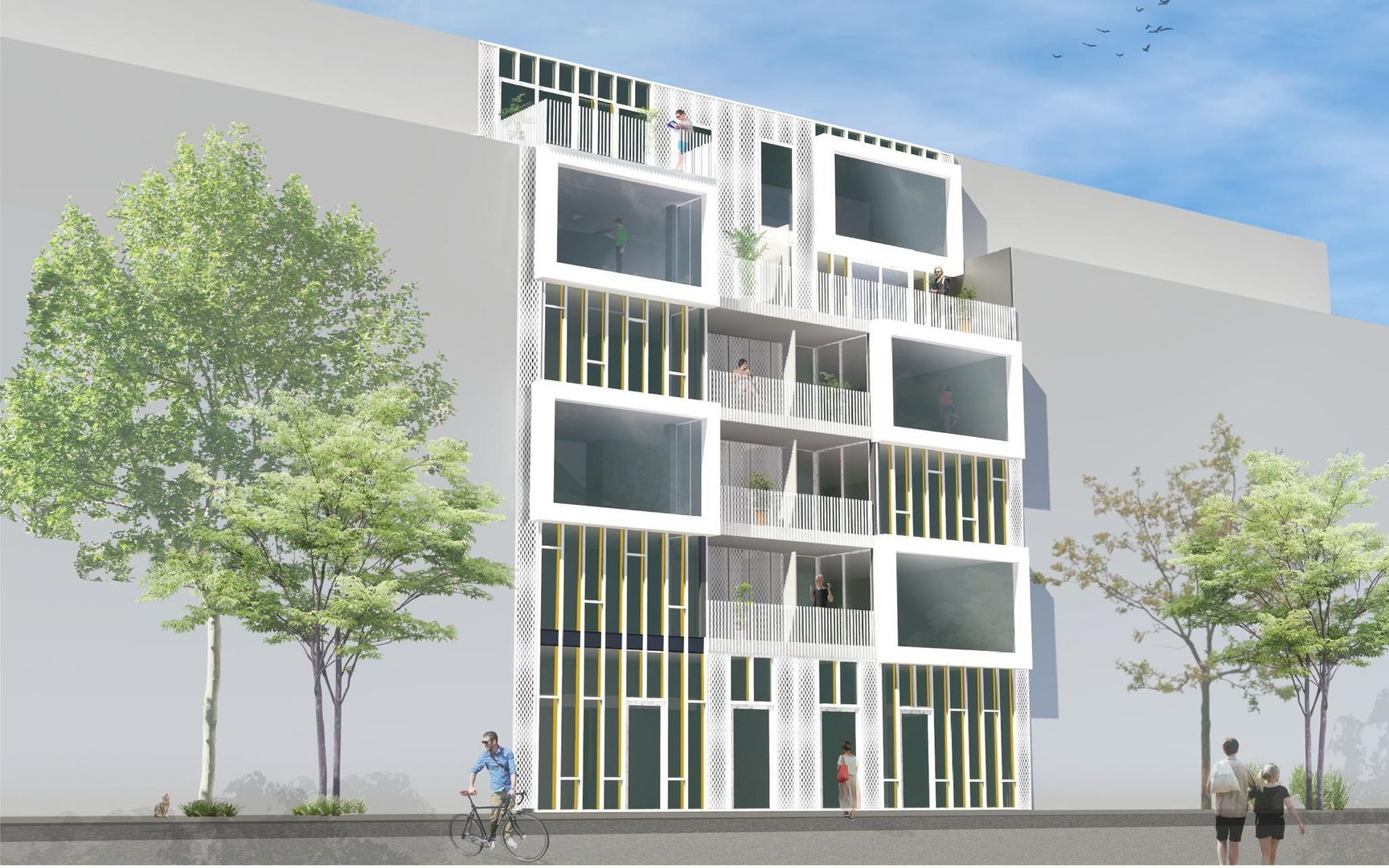 De Majesteit te Delft
MAJESTUEUS WONEN IN HARTJE DELFT

Wonen midden in de bruisende binnenstad van Delft met alle voorzieningen binnen handbereik. Op steenworp afstand van het historisch centrum, het NS intercity station, nabij de uitvalswegen A4 en A13 en het Van Leeuwenhoekpark.

Het aantrekkelijke gebouw, een voorbeeld van moderne architectuur ontworpen door Sophie Valla Architects uit Amsterdam, is opgetrokken uit hoogwaardige duurzame materialen waarbij de blikvangers de vijf grote, witte erkers met hun extra grote raampartijen zijn.

Het pand bestaat uit 6 luxe appartementen, 2 studio's en 1 werk bedrijfsruimte, de appartementen zijn voorzien van een verdiepingshoge glazen gevelpuien met veel lichtinval (aan voorzijde), hoge plafonds en op het westen gelegen zonnige terrassen. Alle appartementen beschikken over een eigen parkeerplaats op het gezamenlijke achterterrein en een fietsenberging in de onderbouw op de begane grond.

De locatie is midden in de stad aan de Nieuwe Gracht in het noordelijk middengebied van het Van Leeuwenhoekkwartier. In de directe nabijheid van alle stedelijke voorzieningen en bijna letterlijk naast het moderne stationsgebouw. Het Van Leeuwenhoekkwartier is een nieuw ontwikkeld stadsdeel met gevarieerde architectuur, een veelheid aan bestemmingen en een zeer hoogwaardige inrichting van het openbaar gebied.

De appartementen zullen casco plus worden opgeleverd.

Parkeerplaats: € 22.000,- von

INFO
Voor informatie kunt u terecht op telefoonnummer 015-2127300 of per email:
nieuwbouw@vandaalmakelaardij.nl
More about this project
Van Daal Makelaardij
Welcome at Van Daal Makelaardij. The NVM real estate agent for the sale, purchase, rental or appraisal of your property. Van Daal Makelaardij is a modern and energetic real estate agency that distinguishes itself through expertise and service. How can we help you?